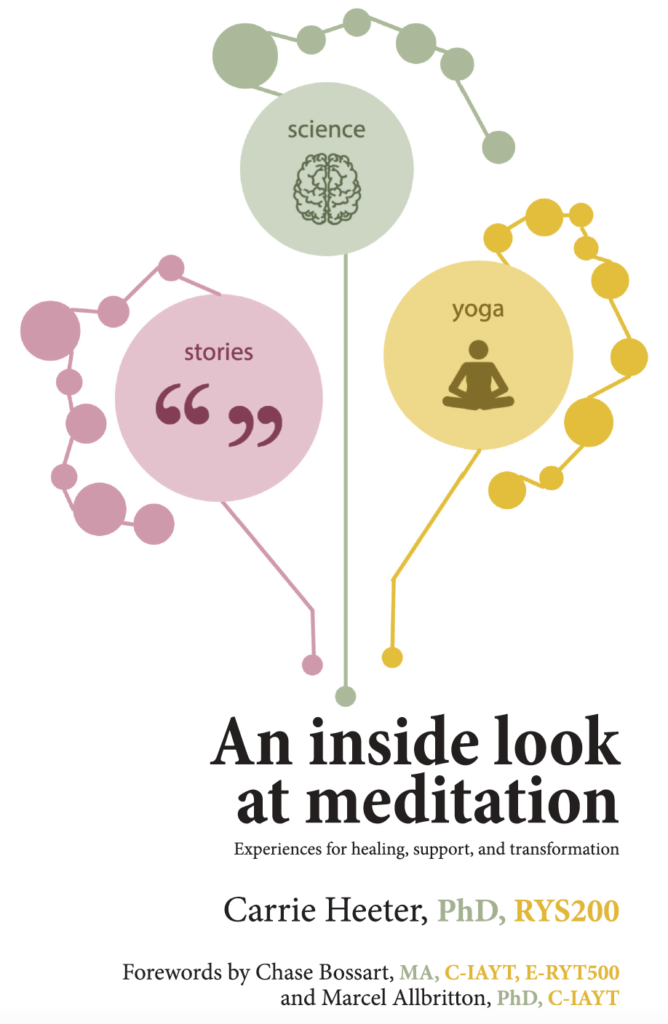 Sharing the wonder and possibilities of meditation
This digital version of An Inside Look at Meditation is free for personal use.
Most pages of An Inside Look at Meditation are self-contained—each conveys a complete idea illustrated by an example, story, or graphic. The sequence of pages forms a narrative.
Quotes from Marcel Allbritton and stories about his yoga mentoring and yoga therapy are featured prominently throughout the book.
If you like what you see and want a richer experience of this colorful, richly illustrated 330 page book, purchase the paperback from Amazon. (It's easiest to search for the author, Carrie Heeter.)
The PDF file is large (11 MB). It is meant to be read on a laptop or large tablet. (It is not suitable for smartphones.) For optimal viewing set the zoom so that pages fill but do not exceed your screen size.